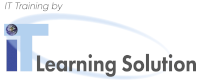 Deploying Enterprise Voice in Microsoft Teams (DEVMT)
Course Objectives
In this class students will learn how to deploy PBX features with Microsoft Teams.
Course Content
This course will cover the following subjects:
Using Microsoft Tools to plan a Microsoft Teams Enterprise Voice Deployment
Overview Teams Addon Licenses for telephony
Implementing Call Plans
Implementing Direct Routing
Administering telephone features using policies
Troubleshooting using the Call Quality Dashboard
Deploying Resource Accounts, Call Queues and Attendants
Online Training
Dauer 1 Tag
Classroom Training
Dauer 1 Tag
Preis
(exkl. MwSt.)
Österreich:

990,– €

Deutschland:

990,– €

Schweiz:

CHF 1.290,–
inkl. Verpflegung
Verpflegung umfasst:
Nespresso Kaffee, Tee, Säfte und Mineral
Kuchen, frisches Obst und Snacks
Mittagessen in einem der direkt erreichbaren Partnerrestaurants
Gilt nur bei Durchführung durch iTLS. Termine, die von unseren Partnern durchgeführt werden, beinhalten ggf. ein abweichendes Verpflegungsangebot.
Derzeit gibt es keine Trainingstermine für diesen Kurs.