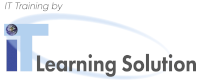 Implementing and Securing Azure Active Directory Hybrid Environments (ISADHE)
Course Objectives
In this class, students learn how to plan and deploy Azure AD Connect to implement Hybrid Identities and all the tools to protect the environments.
Course Content
This course will cover the following:
Plan and implement Azure AD Connect
Deploy Password Hash Sync, Passthrough Authentication and ADFS
Deploying Azure AD Password Protecting
Deploying Conditional Access
Deploying Azure AD Identity Protection
Managing and deploying Access Packages
Deploying Azure Application Proxy
Online Training
Dauer 1 Tag
Classroom Training
Dauer 1 Tag
Preis
(exkl. MwSt.)
Österreich:

990,– €

Deutschland:

990,– €

Schweiz:

CHF 1.290,–
inkl. Verpflegung
Verpflegung umfasst:
Nespresso Kaffee, Tee, Säfte und Mineral
Kuchen, frisches Obst und Snacks
Mittagessen in einem der direkt erreichbaren Partnerrestaurants
Gilt nur bei Durchführung durch iTLS. Termine, die von unseren Partnern durchgeführt werden, beinhalten ggf. ein abweichendes Verpflegungsangebot.
Derzeit gibt es keine Trainingstermine für diesen Kurs.