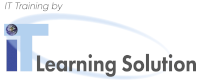 Kubernetes Administrieren (KUBERNETES)
Kursüberblick
Dieses Training behandelt die Grundkonzepte um einen produktiven Kubernetes Cluster aufzubauen und zu betreiben. Es wird ein Cluster aufgebaut, die Netzwerkkonfiguration vorgenommen, Applikationen ausgerollt und Storage konfiguriert. Weiters werden Security Konzepte erläutert und es wird auf alle typischen Bereiche eingegangen die Sie für den erfolgreichen Betrieb eines produktiven Kubernetes Clusters benötigen.
Zielgruppe
Systemadministratoren die einen Kubernetes-Cluster administrieren sollen.
Voraussetzungen
Gute Docker- und Linux-Kenntnisse
Kursinhalt
Container Basics
History K8s
Concepts
Elements
Kubernetes Networking Basics
Installation and Configuration
Container Runtime Interface (CRI)
kubeadm, kubelet, kubectl
coredns/kube-dns
Container Networking Interface (CNI)
Dashboard
Deployments and Services
Logging, Monitoring and Troubleshooting
APIs + ReST
Role Based Access Control
Networking
NodePort, externalIP, LoadBalancer
Persistent Storage
Kubernetes Volume Abstraction
Container Storage Interface (CSI)
Ingress
Resource Management and Policies
Resource Requests
Resource Limits
ResourceQuota
Network and Pod Security Policies
Helm
etcd redundancy
kubeadm multiple master
external Load Balancer
desaster recovery
Custom Resource Definitions
minikube & co
Classroom Training
Dauer 4 Tage
inkl. Verpflegung
Verpflegung umfasst:
Nespresso Kaffee, Tee, Säfte und Mineral
Kuchen, frisches Obst und Snacks
Mittagessen in einem der direkt erreichbaren Partnerrestaurants
Gilt nur bei Durchführung durch iTLS. Termine, die von unseren Partnern durchgeführt werden, beinhalten ggf. ein abweichendes Verpflegungsangebot.
Digitale Kursunterlagen
Derzeit gibt es keine Trainingstermine für diesen Kurs.