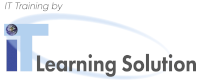 Managing Security and Compliance in Microsoft 365 (MSCM365)
Course Objectives
In this class, students will learn how to implement all required tools to maintain a compliant Microsoft 365 environment.
Course Content
This course will cover the following:
Implementing Retention Policies
Planning and deploying DLP in Microsoft 365 applications and Azure AD joined Endpoints
Configuring eDiscovery features
Configuring and deploying Sensitivity Labels
Configuring Insider Threat Detection
Working with Sensitive Information Types and Trained Classifiers
Discovering tools to improve user awareness
Online Training
Dauer 1 Tag
Classroom Training
Dauer 1 Tag
Preis
(exkl. MwSt.)
Österreich:

990,– €

Deutschland:

990,– €

Schweiz:

CHF 1.290,–
inkl. Verpflegung
Verpflegung umfasst:
Nespresso Kaffee, Tee, Säfte und Mineral
Kuchen, frisches Obst und Snacks
Mittagessen in einem der direkt erreichbaren Partnerrestaurants
Gilt nur bei Durchführung durch iTLS. Termine, die von unseren Partnern durchgeführt werden, beinhalten ggf. ein abweichendes Verpflegungsangebot.
Derzeit gibt es keine Trainingstermine für diesen Kurs.