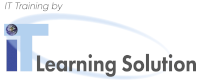 Power Platform Tour in a day (PPTD)
Course Overview
Take a journey through the Power Platform in one day. Based on an integrated scenario, you will get hands on experience with the toolset.
Who should attend
Business Decision Makers
This training is without presuppositions, offers theory and hands-on, which is strongly guided.
Follow On Courses
Course Content
For that, we will create a solution. This solution simulates how a large organization might supply their employee's hardware needs. This offering consists of a secure application that enables comparing and ordering company confidential configurations and pricing and can run on mobile devices yet offers support that takes advantage of global/public facing locations and knowledge bases.
The business requirements for the application are:
Securely displays only organization IT approved devices and prices
Runs on both web and mobile devices
Friction free and intuitive device identification
Streamlined order and approval process
Self Service and serviced hardware support options that leverage AI and global support learning
Built by the internal IT group who does not have traditional development resources
Technologies utilized to achieve the business requirements.
Common Data Service (CDS): Make it easier to bring your data together and quickly create powerful apps using a compliant and scalable data service and app platform that's integrated into PowerApps.
PowerApps: A software as a service application platform that enables power users in line of business roles to easily build and deploy custom business apps. You will learn how to build both Canvas and Model-driven style of apps.
AI Builder Object Detection: To enable easier identification and to find specific device AI Builder will enable uploading an image or photo of a specific device.
Power Virtual Agents bots: To offer a self-serviced support offering that leverages the entire customer installed base learning a Power Virtual Agents bot will be offered that can offer fixes, updates and replacement options at the closest stores.
PowerApps Portal: low-code, responsive websites which allow external users to interact with the data stored in the Common Data Service. While the ordering application must be internal facing due to confidential pricing and configurations the support Portal will leverage global public facing support options and knowledgebases
You can also watch our webinar.
Classroom Training
Dauer 1 Tag
Preis
(exkl. MwSt.)
Österreich:

750,- €

Deutschland:

750,- €

Schweiz:

CHF 975,-
inkl. Verpflegung
Verpflegung umfasst:
Nespresso Kaffee, Tee, Säfte und Mineral
Kuchen, frisches Obst und Snacks
Mittagessen in einem der direkt erreichbaren Partnerrestaurants
Gilt nur bei Durchführung durch iTLS. Termine, die von unseren Partnern durchgeführt werden, beinhalten ggf. ein abweichendes Verpflegungsangebot.
Digitale Kursunterlagen
Kurstermine
Englisch
Zeitzone Mitteleuropäische Sommerzeit (MESZ)
Online Training
Zeitzone: Mitteleuropäische Sommerzeit (MESZ)
Kurssprache:

Englisch
Online Training
Zeitzone: Mitteleuropäische Zeit (MEZ)
Kurssprache:

Englisch
Instructor-led Online Training: Dies ist ein Instructor-led Online Training, das über WebEx in einer VoIP Umgebung durchgeführt wird. Sollten Sie Fragen zu einem unserer Online-Kurse haben, können Sie uns jederzeit unter +43 1 6000 880-0 oder per E-Mail an info@itls.at kontaktieren.