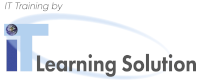 Troubleshooting and Performance Tuning SQL Server (SQTPT)
Kursüberblick
Dieses Seminar ermöglicht es Ihnen, auftretenden Problemen beim SQL Server rasch und effizient zu begegnen, sowie die gesamte Performance Ihrer Datenbank zu verbessern. Zuerst geben wir Ihnen einen Überblick über die Architektur von Schlüsselkomponenten des SQL Server. Danach wenden wir uns den heftigsten Problemen zu, die eventuell auftreten, wie wir ihnen auf die Spur kommen und sie lösen. Sie erfahren des Weiteren, wo Sie den Hebel ansetzen können, um die Performance Ihrer Datenbank entscheiden zu erhöhen. Dieser Kurs kann die Anzahl Ihrer Support-Anfragen deutlich senken!
Voraussetzungen
Erfahrung mit der Administration von SQL Server
Erfahrung mit Transact – SQL
Kursinhalt
Overview
SQL Server Components
SQL Server Architecture
Anatomy of a monitoring solution
SQL Server Performance Monitoring Tools
Dynamic Management Objects (DMV/DMF)
Extended Events and Tracing
Event Notifications
System and Performance Monitor
SQL Server Data Collection
Third Party Tools
Tuning and Handling CPU issues
Scheduling Architecture and Configurations
Scheduling
NUMA
Parallelism
Waits and Queues
Troubleshooting and Tuning
Resource Governor
Workload Groups and Resource Pools
Working with Resource Governor
Physical IO Control in SQL Server
SQL Server Memory
Memory Architecture in SQL Server
SQL Server Memory Configuration
Buffer Pool Extension in SQL Server
Memory Monitoring
SQL Server IO
Physical Database Layout
Files and Filegroups
Storage Internals
Transaction Log and Recovery
Bulk Operations
Delayed Durability in SQL Server
Pre-Installation Testing
Best Practices
Troubleshooting tempdb
Monitoring IO
Data Compression
Query Optimization and Execution
Distribution Statistics
Cardinality Estimation
Working with Statistics
Statistics Maintenance
New Cardinality Estimation with SQL
Query Optimization
Query Execution
Plan Caching and Recompilation
Procedure Cache
Analyzing distribution
Ad Hoc Queries and Parameterization
Parameter Sniffing
SQL Server Indexes and Query Plan Analysis
Execution Plan Basics
Indexes
Clustered and Non-Clustered Indexes
Filtered Indexes
Indexed Views
Indexes on Computed Columns
Index Analysis
Searchable Arguments
Monitoring Index usage
Workload optimization
Index Fragmentation
Rebuild vs Reorg
Analyzing Execution Plans
Physical Operators
Joins
Spills and Warnings
Plan Guides and Hints
SQL Server Concurrency
Locking, Latching and Spinlocks
Deadlocks and Blocking
Monitoring Concurrency
Transaction Isolation Levels
Snapshot Isolation and Row Versioning
Locking Hints
SQL Server In-Memory Technologies
In-Memory Overview
ColumnStore Indexes in SQL
In-Memory OLTP (Hekaton) in SQL
Architecture
Native Compilation
Restrictions
Planning
Classroom Training
Dauer 5 Tage
inkl. Verpflegung
Verpflegung umfasst:
Nespresso Kaffee, Tee, Säfte und Mineral
Kuchen, frisches Obst und Snacks
Mittagessen in einem der direkt erreichbaren Partnerrestaurants
Gilt nur bei Durchführung durch iTLS. Termine, die von unseren Partnern durchgeführt werden, beinhalten ggf. ein abweichendes Verpflegungsangebot.
Digitale Kursunterlagen
Derzeit gibt es keine Trainingstermine für diesen Kurs.