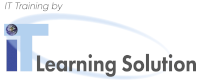 Brocade SAN Advanced Accelerated (BRAX)
Who should attend
Experienced Brocade Switch administrators
System Integrators, Field / System Engineers and Support staff
SAN designer
Employees preparing for the Brocade Certified Fabric Professional (BCFP) certification
Prerequisites
Deep understanding of FC/SCSI Storage solutions and LANs
Course Objectives
This accelerated theory-only course builds upon the Brocade SAN Fundamentals (BRF) and teaches students advanced FC SAN topics such as virtualization, Data Center Interconnect via native FC and native FCIP as well as interesting Traffic Engineering techniques for Brocade "Adaptive Networking" (QoS, Top Talker, TI-Zoning).
Other important topics deal with FC-FC Routing for more efficient and robust resource management within a SAN, Security features and the popular Access Gateway mode. Finally this course covers troubleshooting, performance and monitoring techniques like Brocades D_Port, Bottleneck Monitoring and PortLog Dumps. This class is a great resource for anyone who needs a solid overview about advanced Brocade topics in a short amount of time. If you need hands-on excercises we recommend the 4 day class Brocade SAN Advanced (BRA)
Course Content
FC Adaptive Networking Overview (Top Talker, QoS, Ingress Rate Limiting, TI-Zones)
FCIP tunneling techniques
FC-FC Routing (EX-Ports, LSANs)
Security concepts of Brocade SAN Switches
Access Gateway Mode
FC Long Distance
Basic Troubleshooting SANs
Virtual Fabrics Overview
Classroom Training
Duration 2 days
Price
(excl. tax)
Austria:

1,690.- €

Germany:

1,690.- €

Switzerland:

CHF 2,150.-
incl. catering
Catering includes:
Coffee, Tea, Juice, Water, Soft drinks
Pastry and Sweets
Bread
Fresh fruits
Lunch in a nearby restaurant
* Catering information only valid for courses delivered by iTLS.
Digital courseware
Schedule
Europe
FLEX & Online Training
Please see below our alternative, English language, FLEX course options.
United Kingdom
Russia/CIS
Russia
Moscow
This is a FLEX course in Russian language.


Time zone: Moscow Time (MSK)
St. Petersburg
This is a FLEX course in Russian language.


Time zone: Moscow Time (MSK)
English
1 hour difference
Online Training
This is a FLEX course.


Time zone: Greenwich Mean Time (GMT)
German
Time zone Central European Summer Time (CEST)
Russian
1 hour difference
2 hours difference
Instructor-led Online Training: This computer icon in the schedule indicates that this date/time will be conducted as Instructor-Led Online Training.