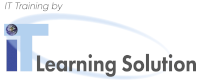 Deploying Enterprise Voice in Microsoft Teams (DEVMT)
Course Objectives
In this class students will learn how to deploy PBX features with Microsoft Teams.
Course Content
This course will cover the following subjects:
Using Microsoft Tools to plan a Microsoft Teams Enterprise Voice Deployment
Overview Teams Addon Licenses for telephony
Implementing Call Plans
Implementing Direct Routing
Administering telephone features using policies
Troubleshooting using the Call Quality Dashboard
Deploying Resource Accounts, Call Queues and Attendants
Online Training
Duration 1 day
Classroom Training
Duration 1 day
Price
(excl. tax)
Austria:

990.— €

Germany:

990.— €

Switzerland:

CHF 1,290.—
incl. catering
Catering includes:
Coffee, Tea, Juice, Water, Soft drinks
Pastry and Sweets
Bread
Fresh fruits
Lunch in a nearby restaurant
* Catering information only valid for courses delivered by iTLS.
Currently there are no training dates scheduled for this course.