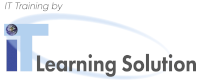 Implementing and Securing Azure Active Directory Hybrid Environments (ISADHE)
Course Objectives
In this class, students learn how to plan and deploy Azure AD Connect to implement Hybrid Identities and all the tools to protect the environments.
Course Content
This course will cover the following:
Plan and implement Azure AD Connect
Deploy Password Hash Sync, Passthrough Authentication and ADFS
Deploying Azure AD Password Protecting
Deploying Conditional Access
Deploying Azure AD Identity Protection
Managing and deploying Access Packages
Deploying Azure Application Proxy
Online Training
Duration 1 day
Classroom Training
Duration 1 day
Price
(excl. tax)
Austria:

990.— €

Germany:

990.— €

Switzerland:

CHF 1,290.—
incl. catering
Catering includes:
Coffee, Tea, Juice, Water, Soft drinks
Pastry and Sweets
Bread
Fresh fruits
Lunch in a nearby restaurant
* Catering information only valid for courses delivered by iTLS.
Currently there are no training dates scheduled for this course.