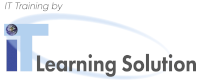 .Net 5 Technologies (MSDEV04)
Course Overview
In this training you will learn several important basic technologies of the .NET Framework 5. Modern CPUs have more and more processors, therefore developers have to master multithreading. APIs of libraries and services are increasingly asynchronous, async and await want to be applied correctly. Background processes run in worker services, for communication between processes we use new gRPC.
Note: This text was automatically translated and may contain errors.
Please click here to read the original German version.
Who should attend
Software developers who want to develop projects on the .NET platform professionally and efficiently.
Course Objectives
Expand your knowledge of the fundamental .NET framework technologies.
Be able to create more functional and efficient programs independently
Immediate successful deployment of the additional .NET technologies
Course Content
Architecture of .NET
Functional Language Elements of C# (C# 7 to 9)
Configuration of .NET applications
Reflection and dynamic programming
Multithreading und Parallel Framework
Asynchronous programming (async and await)
Security und Kryptographie
Network programming
Worker Services
LINQ to XML
Inter-process communication with gRPC (Google Remote Procedure Call)
Unit Testing
Regular Expressions
Classroom Training
Duration 3 days
Price
(excl. tax)
Austria:

1,790.— €

Germany:

1,790.— €

Switzerland:

CHF 2,100.—
incl. catering
Catering includes:
Coffee, Tea, Juice, Water, Soft drinks
Pastry and Sweets
Bread
Fresh fruits
Lunch in a nearby restaurant
* Catering information only valid for courses delivered by iTLS.
Digital courseware
Schedule
German
Time zone: Central European Time (CET) ±1 hour
Online Training
Time zone: Central European Summer Time (CEST)
Course language:

German
Instructor-led Online Training: This computer icon in the schedule indicates that this date/time will be conducted as Instructor-Led Online Training.