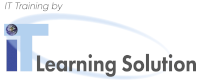 Windows PowerShell Fundamentals (PSGL)
Who should attend
Windows Administratoren (vor allem jene ohne Programmiervorkenntnisse)
Prerequisites
Administrationskenntnisse in Windows Server und Active Directory Domain Services.
Course Objectives
PowerShell als Shell verwenden
Standardkomponenten von Windows mit der PowerSehll konfigurieren
Benutzerverwaltung automatisieren
Einfache und komplexe Scripts erstellen
Computer mittels PowerShell remote verwalten
Einfache Workflows erstellen
Course Content
Die PowerShell ist bereits ein integraler Bestandteil der aktuellen Windows Systeme und wird zur automatisierten Konfiguration von Rollen und Funktionen und verschieden Servern wie Exchange, SharePoint oder SC VMM verwendet. Lernen Sie u. a. wie sie die PowerShell effektiv und effizient nutzen können, wie Sie Skripte erstellen und ausführen und welche Funktionen die PowerShell im Remote Management bietet. Dieser Kurs wurde für Administratoren konzipiert, die einerseits Routinetätigkeiten automatisieren wollen und andererseits wissen wollen, wie man mit der PowerShell jene Einstellungen konfigurieren kann, die mit der grafische Oberfläche nicht möglich sind.
NEU: In diesem Kurs werden neue Funktionen der PowerShell Version 5.0 gezeigt. Dazu gehören u. a. diverse neue, integrierte cmdlets, die Möglichkeit mit der PowerShell Software zu installieren und das Arbeiten mit dem neuen Information Stream.
PowerShell – Einführung
Überblick und Hintergründe
Finden und Starten von Commands
Verwenden der Pipeline
Arbeiten mit der Pipeline
Exportieren, Importieren und Konvertieren von Daten
Filtern von Objekten mittels Pipeline
Auflisten von Objekten mittels Pipeline
Übergeben von Daten an die Pipeline ByValue
Übergeben von Daten an die Pipeline ByPropertyName
Verwenden von PSProvidern und PSDrives
Kennenlernen von PSProvidern und PSDrives
Arbeiten mit PSDrives
Darstellung formatieren
Verwenden einfacher Formatierungsfunktionen
Verwenden erweiterter Formatierungsfunktionen
Formatierte Ausgaben umleiten
Arbeiten mit WMI und CIM
WMI/CIM Verstehen
WMI/CIM abfragen
Per WMI/CIM Komponenten konfigurieren
Arbeiten mit Variablen und Arrays
Variablen und Arrays verstehen
Anlegen, Verwenden und Löschen von Variablen
Anlegen, Verwenden und Löschen von Arrays
Erstellen von Scripts
Tools zum Erstellen von Scripts
Verwenden von Variablen in Scripts
Sicherheitseinstellungen bezüglich Scripts
Erweiterte Scripting Methoden
Verwenden von Parametern
Skriptlogik programmieren
Erstellen von Funktionen und Filter
Einfache Fehlerbehandlungsroutinen
Verwenden von Profile-Scripts
Profile-Scritps kennenlernen
Anwendungsgebiete kennenlernen
Profile-Scripts erstellen
Verwenden von Background und Scheduled Jobs
Cmdlets und Scripts als Job starten
Ergebnisse von Jobs auslesen
Jobs anhalten und löschen
Computer remote Verwalten
Remoting Grundlagen kennenlernen
Remoting aktivieren
Erzeugen und Verwenden von Sessions
Konfigurieren mit der PowerShell
Netzwerkkonfigurationen ändern
In Eventlogs lesen und schreiben
In der Registry lesen und schreiben
User Management im AD DS
u. v. m.
Kennenlernen der Desired State Configuration (DSC)
Überblick über DSC bekommen
Wirkungsweise von DSC kennenlernen
DSC Ressourcen kennenlernen
DSC Ressourcen selbst erstellen
Verwenden von Worklfows
Workflows kennenlernen
Unterschiede Workflow vs. Scripts
Workflows erstellen und starten
PowerShell 5.0 Funktionen
Arbeiten mit dem Information Stream
Neue Utility und Management cmdlets kennenlernen
Software mittels PowerShell finden und installieren
PowerShell Module finden und verwenden
PowerShell 6.0 und 7.0 Neuerungen
Online Training
Duration 4 days
Price
(excl. tax)
1,790.- €

SA Voucher:

5 MSA
Digital courseware
Schedule
This class will become guaranteed to run with one more student registration.
German
Time zone Central European Summer Time (CEST)
This class will become guaranteed to run with one more student registration.