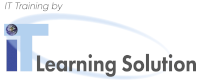 Robotics Process Automation with Power Automate (RPAPA)
Course Overview
This beginner-level training is designed to on-board and train everyone. No matter if you are a business expert or IT developer, you will learn to develop RPA automation in a single day using UI flow.
Who should attend
Power Users
This training offers a general introduction, theory and instructor-led labs. Students will be able to apply the training content to their daily job.
Course Content
The hands-on, step-by-step lab exercises guide you through building a modern end to end business RPA scenario to process incoming invoices. Inside the labs, you will use Power Automate capabilities such as UI flows and API connectors to automate a business process. In addition, you will also take advantage of form processing models developed in AI Builder.
Agenda
Overview and Prerequisites
Build your first UI flow
Use inputs and outputs
Trigger your UI flow from a flow through gateway
Integration with Outlook connector
Use AI builder to process invoice forms
Use Teams connector and adaptive card
Build automations using WinAutomation and run it from Power Automate (this is the newest addition to Power Automate family with our recent acquisition)
Create a Web UI flow using Selenium IDE
Run UI flow in unattended mode
You can also watch our webinar.
Classroom Training
Duration 1 day
Price
(excl. tax)
Austria:

750.- €

Germany:

750.- €

Switzerland:

CHF 975.-
incl. catering
Catering includes:
Coffee, Tea, Juice, Water, Soft drinks
Pastry and Sweets
Bread
Fresh fruits
Lunch in a nearby restaurant
* Catering information only valid for courses delivered by iTLS.
Digital courseware
Schedule
English
Time zone Central European Summer Time (CEST)
Instructor-led Online Training: This computer icon in the schedule indicates that this date/time will be conducted as Instructor-Led Online Training.