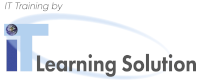 SAN and Storage Fundamentals (SFUN)
Who should attend
Entry level storage technicians who need an overview of the structure and concepts of modern storage technologies.
Course Objectives
This course gives an overview of the design and concepts of storage technology as well as covering vendor specific features and protocols.
Course Content
Storage Media
Storage Tiers
Storage Media
When to choose what…
Tiering
Efficiency
Storage Access Protocols
Topologies: DAS, NAS, SAN
DAS: Direct Attached Storage
SAN: Storage Area Networks
SCSI: The Command Set
FC: Transport Medium
FCP: Client Protocol
Ethernet: Transport Medium
FCoE: Client Protocol
iSCSI: Client Protocol
NVMe / NVMe-oF: Modern SCSI replacement
NAS: Network Attached Storage
NFS: Client Protocol
SMB/CIFS: Client Protocol
Unified Storage
Gateway
Object Storage / Cloud
S3 (Amazon)
Backup Disaster Recovery Archive
Business Continuity (BC)
Disaster Recovery (DR)
High Availability (HA)
Backup
Archive
Security Monitoring Management
Why is Security Important?
Secure Multi-Tenancy
Monitoring
Management
Datacenter Provisioning Challenges
Vendor Comparison
Caveat
SAN / NAS / Unified Storage
Integrated Stacks
Schedule
Instructor-led Online Training: This computer icon in the schedule indicates that this date/time will be conducted as Instructor-Led Online Training.