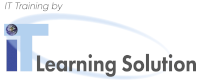 Networking & TCP/IP Fundamentals (NWF)
Who should attend
Network operators, administrators, network planners, and technical support staff
CCNA Candidates
Course Objectives
This course, developed by Fast Lane, is tailored for network beginners interested in the challenging and exciting world of network technologies. Course topics include essential technologies, structures, functions, and data transmission methods in modern LANs and WANs.
Follow On Courses
Course Content
Introduction to Data Communication
Overview
Basic Concepts
Networking Terminology
Media Types
LAN Basics
LAN, MAN and WAN
LAN Topologies
Access Methods and Protocols
Network Models
Ethernet Media Types
OSI Reference Model
Networking Devices
Layer 1
Layer 2
Layer 3
Layer 4 and Upper Layers
TCP/IP Suite
TCP/IP Overview
Transport Layer
Establishing a TCP connection
TCP/IP Internet Layer
Internet Layer Protocols
IP Networking Addressing
IP Subnetting and Calculation
Routing Basics
Routing Protocols
LAN Design Issues
Redundant Topologies
Extension and Flexibility
Security Overview
WAN Internetworking Overview
WAN Communication terms and devices
WAN Service Types
WAN Technologies
Cisco Internetworking Product Overview
Networking Knowledge and Further Education
Classroom Training
Duration 3 days
Price
(excl. tax)
Austria:

1,490.— €

Germany:

1,490.— €

Switzerland:

CHF 1,850.—
incl. catering
Catering includes:
Coffee, Tea, Juice, Water, Soft drinks
Pastry and Sweets
Bread
Fresh fruits
Lunch in a nearby restaurant
* Catering information only valid for courses delivered by iTLS.
Digital courseware
Schedule
English
German
Time zone: Central European Time (CET) ±1 hour
Guaranteed date: iTLS will carry out all guaranteed training regardless of the number of attendees, exempt from force majeure or other unexpected events, like e.g. accidents or illness of the trainer, which prevent the course from being conducted.
Instructor-led Online Training: This computer icon in the schedule indicates that this date/time will be conducted as Instructor-Led Online Training.