azeti IoT Enablement
iTLS and azeti: Rapid IoT adoption through a powerful package of solutions, services and education.
iTLS and azeti have formed a powerful partnership focused on bringing the power of IoT into traditional IT organizations.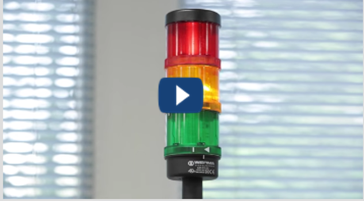 Enterprise customers are driving demand for IoT solutions that impact their current businesses, but IT vendors, system integrators and value added resellers have concerns as building an IoT practice is not an easy task, given different sales cycles, new buyer types and more complex ROI models.
iTLS and azeti bring the power of IoT into traditional IT organizations. IT vendors and system integrators traditionally focus on infrastructure solutions for their customers, but with disruptors like cloud, mobility, analytics and social media, it is time for these companies to find new ways into relevance with their customers. IoT offers that potential, but it can require that a vendor / integrator take substantial risks in order to build out the appropriate competencies and offerings. azeti and iTLS reduce that risk dramatically.
azeti Networks is a global provider of IoT technology to a variety of verticals including telecommunications, oil and gas, manufacturing, finance and healthcare. azeti's solution works in multiple IoT vendor solution stacks and helps businesses manage and monitor their complex infrastructures, enabling them to operate at the highest level of efficiency while maintaining operations continuity.
Managed Enablement™ Services
iTLS' Managed Enablement™ services assist vendors and system integrators in bringing IoT solutions powered by azeti Networks to market, providing a jump start to sales and deployment. These services are augmented by a powerful enablement framework, driving rapid IoT practice development for vendors and System Integrators.
IoT Education Offerings
iTLS offers comprehensive educational services, addressing the complete life cycle from driving awareness to operating and troubleshooting a particular solution. All our educational offerings are designed to augment our Managed Enablement™ services, helping vendors and system integrators to build a practice around a set of solutions and helping system integrators or customers to operate, troubleshoot and maximize the value of a particular solution. azeti Networks delivers solutions in close partnership with various IT vendors. Therefore, our educational services related to azeti solutions are typically customized for a particular IT vendor, e.g. Cisco Asset Management.