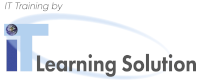 Confluence End User Hands-On Training (CAHO)
Course Overview
The correct use of Confluence in various scenarios and sustainable collaboration - based on real-life use cases, our trainers practice with you the use of Confluence in everyday work.
Level: Beginner
Exam: The training is not bound to an exam.
Prerequisites
No previous knowledge is required to participate in the training. All necessary contents are taught in the training.
Course Content
Overview - Introduction to Confluence
Wiki, knowledge management, intranet and social intranet
Cockpit and platform for collaboration
Structure of Confluence
Compass: Introduction to Confluence Navigation
Basics: Using Confluence
Dashboards, sections and pages
Rights and roles (viewing and editing rights)
Page layouts: Structuring pages
Create and edit pages
User Experience: Structuring Confluence correctly for users
Import, embed and export Office documents
Collaboration: Projects and Teams
Working with Macros
Confluence Extensions: Add-ons & Configuration
Suchindex
Interaction of Confluence and Jira
Individual Use Cases & Best Practice Examples
Open Q&A & Feedback
Clarification of open questions
Tips & tricks for beginners & professionals
Concrete use cases
Classroom Training
Duration 1 day
Price
(excl. tax)
Austria:

699.— €

Germany:

699.— €

Switzerland:

CHF 950.—
incl. catering
Catering includes:
Coffee, Tea, Juice, Water, Soft drinks
Pastry and Sweets
Bread
Fresh fruits
Lunch in a nearby restaurant
* Catering information only valid for courses delivered by iTLS.
Digital courseware
Schedule
German
Time zone: Central European Time (CET) ±1 hour
Instructor-led Online Training: This computer icon in the schedule indicates that this date/time will be conducted as Instructor-Led Online Training.