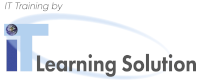 IPv6 Fundamentals (IPV6FUN)
Who should attend
Administrators, managers, engineers, network architects and network designers.
Prerequisites
Network fundamentals background.
Knowledge of Host Operating Systems.
Hands-on experience in building, managing and/or troubleshooting IPv4 networks on Cisco devices.
Course Objectives
This course is a 4-day immersion into IPv6 Fundamentals.
In order to enhance the course, an Dual-Stack lab environment based on IPv4/IPv6 native addresses is used.
Dual-Stack allows students to get real IPv4 or IPv6 internet access.
Configuration is done on Cisco devices, Windows and LINUX hosts.
This course provides theoretical and technical training to help participants with the Knowledge of how to design, implement, configure, and maintain an IPv6 network.
Course Content
Course Introduction
IP History and Overview
IPv6 Header and Extension Header Format
IPv6 Address Architecture
IPv6 Supported Platforms
IPv6 ICMPv6
IPv6 Applications
IPv6 Neighbor Discovery Protocol
IPv6 Migrations Methods
IPv6 Transition and Address Design
IPv6 Network Protection
IPv6 Traffic Filtering
IPv6 FHRP Protocols
IPv6 Routing Protocols
Classroom Training
Duration 4 days
Price
(excl. tax)
Austria:

2,990.- €

Germany:

2,990.- €

Switzerland:

CHF 3,190.-
incl. catering
Catering includes:
Coffee, Tea, Juice, Water, Soft drinks
Pastry and Sweets
Bread
Fresh fruits
Lunch in a nearby restaurant
* Catering information only valid for courses delivered by iTLS.
Digital courseware
Schedule
English
2 hours difference
3 hours difference
German
Time zone Central European Summer Time (CEST)
Spanish
Time zone Central European Summer Time (CEST)
Italian
Time zone Central European Summer Time (CEST)
Guaranteed date: iTLS will carry out all guaranteed training regardless of the number of attendees, exempt from force majeure or other unexpected events, like e.g. accidents or illness of the trainer, which prevent the course from being conducted.
Instructor-led Online Training: This computer icon in the schedule indicates that this date/time will be conducted as Instructor-Led Online Training.