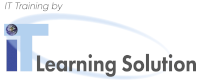 Python for SQL Server (PYTHON07)
Course Overview
Combine data preservation and data analysis with Python in the SQL Server runtime environment.
Who should attend
People who want to extend their knowledge of SQL Server with Python.
Course Objectives
You know the possibilities that the combination of SQL Server and Python offers, what you can use it for and how to use it.
Course Content
Introduction
Script Integration
Data analysis with Python in SQL Server
Data transformation and interpolation with Python
External SQL Server Access
Managing SQL Server Containers for Python
SQL Server Machine Learning Services with Python
Optional: Creating a Big Data Cluster with SQL Server and Python
Classroom Training
Duration 1 day
incl. catering
Catering includes:
Coffee, Tea, Juice, Water, Soft drinks
Pastry and Sweets
Bread
Fresh fruits
Lunch in a nearby restaurant
* Catering information only valid for courses delivered by iTLS.
Digital courseware
Currently there are no training dates scheduled for this course.