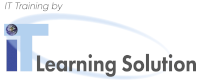 SQL Server 2019 What's new (SQL01)
Course Overview
SQL Server 2019 offers some new functionality. Get to know the news and learn why migration can be worthwhile for you.
Note: This text was automatically translated and may contain errors.
Who should attend
DBAs, software developers, data engineers, data managers, project managers, software architects and all other interested persons
Prerequisites
Knowledge of one of the previous versions
Course Objectives
You will learn about the scope and functionality of SQL Server 2019 and receive recommendations for a possible migration in your company.
Course Content
Overview
intelligent performance
Security
Availability
ModernDevPlatform
Linux und Container
SQLOnKubernets
Data Virtualizations
Big Data Cluster
Migration recommendations
Online Training
Duration 1 day
Classroom Training
Duration 1 day
Price
(excl. tax)
Austria:

790.- €

Germany:

790.- €

Switzerland:

CHF 1,030.-
incl. catering
Catering includes:
Coffee, Tea, Juice, Water, Soft drinks
Pastry and Sweets
Bread
Fresh fruits
Lunch in a nearby restaurant
* Catering information only valid for courses delivered by iTLS.
Schedule
German
Time zone Central European Summer Time (CEST)
Instructor-led Online Training: This computer icon in the schedule indicates that this date/time will be conducted as Instructor-Led Online Training.