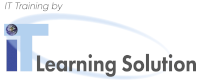 Change Management and Governance for AI (MS-AICMG)
Course Overview
A radical change in strategy due to the market, the evolutionary restructuring of the company or a reorganization after a merger set in motion change processes. Change management has therefore become a necessary core competence. As an executive, you plan and manage the changes proactively and achieve the acceptance of sponsors, your employees and customers alike.
In this workshop, we will work along a case study or with your materials to build an action plan and define the next steps for responsible AI.
Who should attend
Business Decision Makers
Compliance Leaders
C-Level
Course Objectives
Get a clear picture of the current situation and the desired state.
Create an governance draft based on best practices and industry experience
Identify quick wins
Plan the next steps
Course Content
Interlocking Strategic Management with Change Management
Analysis of change.
Optimal fit of strategy, processes, behavior.
Psychology of Change
Emotional reactions from employees and teams.
Holistic Change Management
Phases and steps, responsibility, work packages.
Sponsorship
Integration of top management.
Leadership
Responsibility and role of the leader in change.
Sandwich position of middle management.
Change Agents and participation strategy
Strategy for implementing the changes.
Involvement of employees.
Survey feedback approach.
Communication strategy and plan
Target group analysis and tools.
Control of change management's success
Instruments for monitoring success.
Feedback.
Comments
Instructor
This workshop is delivered by a strongly qualified and certified Microsoft Most Valuable Professional (MVP) with high-profile industry experience.
Classroom Training
Duration 1 day
incl. catering
Catering includes:
Coffee, Tea, Juice, Water, Soft drinks
Pastry and Sweets
Bread
Fresh fruits
Lunch in a nearby restaurant
* Catering information only valid for courses delivered by iTLS.
Digital courseware
Schedule
German
Time zone: Central European Time (CET) ±1 hour
Online Training
Time zone: Central European Summer Time (CEST)
Free offering
Course language:

German
Instructor-led Online Training: This computer icon in the schedule indicates that this date/time will be conducted as Instructor-Led Online Training.