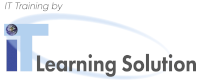 Certified Information Specialist Security Professional (CISSP)
Der Certified Information Security Professional (CISSP) des International Information Systems Security Certification Consortium (ISC)² ist eine der anerkanntesten Zertifizierungen und gilt als Karrieretreiber für Führungskräfte im Bereich Information Security.
Zielgruppe
Die CISSP-Zertifizierung empfiehlt sich
für Teilnehmer aus mittlerem bis gehobenem Informations-Sicherheits-Management;
falls Sie Positionen wie CISO oder CSO anstreben oder innehaben;
für technische Fachkräfte;
für Projektleiter im Bereich Informationssicherheit.
Der CISSP-Korpus deckt einen großen Bogen an Sicherheitswissen ab. In unserem 5-tägigen Kurs lernen Sie alles, was Sie zum erfolgreichen Erlangen des Zertifikats benötigen – und darüber hinaus.
Kursinhalt
Security and Risk Management (Security, Risk, Compliance, Law, Regulations, Business Continuity)
Asset Security (Protecting Security of Assets)
Security Engineering (Engineering and Management of Security)
Communications and Network Security (Designing and Protecting Network Security)
Identity and Access Management (Controlling Access and Managing Identity)
Security Assessment and Testing (Designing, Performing, and Analyzing Security Testing)
Security Operations (Foundational Concepts, Investigations, Incident Management, Disaster Recovery)
Software Development Security (Understanding, Applying, and Enforcing Software Security)
Derzeit gibt es keine Trainingstermine für diesen Kurs.