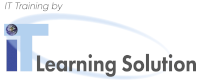 BI in SQL Server 2016 – What's New (SQ16BI)
Kursüberblick
SQL Server 2016 bringt eine ganze Reihe neue Features für die On-Premise Business Intelligence Suite. Dieser Workshop behandelt die Mehrheit dieser Neuheiten und als Anregung möchten wir unten nur die spannendsten nennen, beispielsweise aus dem Bereich Integrations Services oder die Verwendung von R.
Kursinhalt
SSAS Tabular support for many-to-many relationships
DBCC and extended events for SSAS
Adding the SSISDB database to AlwaysOn
SSIS support for Power Query data sources
SSRS HTML 5 rendering engine
SSRS Tree Map and Sunburst Charts
Using Power Query and R in SSRS reports
MDS many-to-many relationships for derived hierarchies
Building MDS business rules in Excel
Using R in SQL Server Database Engine
Classroom Training
Dauer 1 Tag
Preis
(exkl. MwSt.)
Österreich:

390,- €

Deutschland:

390,- €
inkl. Verpflegung
Verpflegung umfasst:
Nespresso Kaffee, Tee, Säfte und Mineral
Kuchen, frisches Obst und Snacks
Mittagessen in einem der direkt erreichbaren Partnerrestaurants
Gilt nur bei Durchführung durch iTLS. Termine, die von unseren Partnern durchgeführt werden, beinhalten ggf. ein abweichendes Verpflegungsangebot.
Digitale Kursunterlagen
Derzeit gibt es keine Trainingstermine für diesen Kurs.