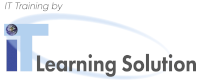 C# 8, .NET Core, und Visual Studio 2019 Updates (C#8)
Kursüberblick
.NET Core 2.1 ist die aktuell letzte Version von .NET Core mit Long Term Support (LTS). .NET Core 2.2 ist bereits released, und .NET Core 3.0 steht vor der Tür. Mit .NET Core 3.0 können auch WPF und Windows Forms - Desktop Applikationen - entwickelt werden.
Voraussetzungen
Teilnehmer sollten bereits mit Visual Studio, C# und .NET arbeiten.
Kursinhalt
C# Goals
Updates with C# 7.x: Reference Semantics
C# 8 New Features
Nullable Reference Types
Async Streams
Ranges and Indices
Default interface methods
Recursive patterns
Additional C# 8 features
.NET Core Updates
.NET Standard 2.1
Default Executables
Local dotnet Tools
Built-in JSON Support
Cryptography Erweiterungen
Metadata Loading mit MetadataLoadContext
SequenceReader
Pipelines
Desktop Applikationen mit .NET Core
Porting WPF and Windows Forms to .NET Core
XAML Islands
EF Core Updates
Lazy Loading
Data Seeding
Query Types
System.Transactions
Spatial data support
Owned entity collections
Query tags
Cosmos DB Provider
Reverse Engineering
Property bag entities
ASP.NET Core Updates
Health Checks with Web API
Routing
Razor Components
New Features of Visual Studio 2019 and .NET Core CLI
Tool Updates
IntelliCode
Live Share
Derzeit gibt es keine Trainingstermine für diesen Kurs.