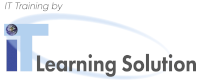 Advanced Angular Development (NGADV)
Kursüberblick
Im Seminar "Advanced Angular Development" bringen wir Ihre Angular Kenntnisse auf den Experten Level. Großes Augenmerk legen wir dabei auf Reactive Programming & State Management mit NgRX, Advanced Routing, Testing & Security, Optimierung und vor allem auch die Darstellung des Angular Developments Prozesses in Bezug auf DevOps, Cloud & Container
Neue Themengebiete werden anhand von Folien und Demos erarbeitet. Am Ende der Module werden die erlernten Inhalte in eine durchgängige Anwendung integriert, welches am Ende in die Cloud publiziert werden kann. Wir empfehlen Visual Studio Code als Cross Platform Editor.
Zielgruppe
Angular Entwickler welche ihre Kenntnisse vertiefen wollen.
Voraussetzungen
Kenntnisse in folgenden Angular Themen werden vorausgesetzt:
Environment & Tools Setup and Introduction
TypeScript Fundamentals
Angular Project Configuration & CLI
Understanding Fundamentals & Completing Basic Tasks
Routing & Modularity
Basics of Building a Responsive User Interface using Material
Form Design & Validation
Data Access
Observables Basic Understanding
Basic Unit Testing
Diese werden im Seminar Angular Single Page Application (SPA) Development (NGBASICS) vermittelt.
Kenntnisse im Umgang mit Git
Kursinhalt
Theming & Visual Feedback (Animations)
Advanced Observables & Reactive Programming
Reactive Forms Deep Dive
State Management using NgRx
Optimizing & Building Applications
Understanding Ivy and what it means for future Angular Releases
Advanced Routing Concepts
Securing Angular using oAuth, OpenID Connect & NgRx
Advanced Testing including Jest & Cypress
Scaffolding & Automation using Angular Schematics
Reusability using Angular Libraries
Introduction to Maintaining Monorepos using nrwl nx
Web Components using Angular Elements
Implementing Installable & Offline Ready Apps using Progressive Web Apps
Server Side Rendering using Angular Universal
Advanced Hosting using Docker & Kubernetes
Introduction to Angular DevOps using GitHub Actions
Classroom Training
Dauer 5 Tage
inkl. Verpflegung
Verpflegung umfasst:
Nespresso Kaffee, Tee, Säfte und Mineral
Kuchen, frisches Obst und Snacks
Mittagessen in einem der direkt erreichbaren Partnerrestaurants
Gilt nur bei Durchführung durch iTLS. Termine, die von unseren Partnern durchgeführt werden, beinhalten ggf. ein abweichendes Verpflegungsangebot.
Digitale Kursunterlagen
Kurstermine
Deutsch
Zeitzone: Mitteleuropäische Zeit (MEZ) ±1 Stunde
Instructor-led Online Training: Dies ist ein Instructor-led Online Training, das über WebEx in einer VoIP Umgebung durchgeführt wird. Sollten Sie Fragen zu einem unserer Online-Kurse haben, können Sie uns jederzeit unter +43 1 6000 880-0 oder per E-Mail an info@itls.at kontaktieren.