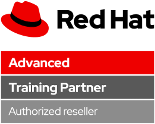 Red Hat Enterprise Linux Automation with Ansible and Exam (EX294) (RH295)
Course Overview
Learn how to automate Linux system administration tasks with Red Hat Ansible Automation Platform
Red Hat Enterprise Linux Automation with Ansible and exam (RH295) is designed for Linux system administrators and developers who need to automate provisioning, configuration, application deployment, and orchestration.
The Red Hat Certified Engineer Exam (EX294) is included in this offering. This offering is based on Red Hat® Enterprise Linux 8.3 and Red Hat Ansible Automation Platform 1.2.
Who should attend
This course and exam are geared toward Linux system administrators, DevOps engineers, infrastructure automation engineers, and systems design engineers who are responsible for these tasks:
Automating configuration management
Ensuring consistent and repeatable application deployment
Provisioning and deployment of development, testing, and production servers
Integrating with DevOps continuous integration/continuous delivery workflows
Certifications
This course is part of the following Certifications:
Course Objectives
Impact on the organization
Bring operational efficiency by removing manual processes through automation.
Easily scale the organization's dynamic IT infrastructure.
Accelerate application time to value.
Rapidly adapt and implement needed innovation through DevOps practices.
Impact on the individual
You will be able to apply automation first principles to solve real-world Linux system and services problems through the effective creation of Ansible playbooks and application of Red Hat Ansible Automation Platform. You will gain the skills to automate your workflows, build the foundation for DevOps practices, and learn how to leverage Ansible Automation Platform for developmental efficiencies.
Course Content
Installing Red Hat Ansible Automation Platform on control nodes.
Creating and updating inventories of managed hosts and managing connections to them.
Automating administration tasks with Ansible Playbooks and ad hoc commands.
Writing effective playbooks at scale.
Protecting sensitive data used by Ansible Automation Platform with Ansible Vault.
Reusing code and simplifying playbook development with Ansible Roles and Ansible Content Collections.
Online Training
Dauer 5 Tage
Classroom Training
Dauer 5 Tage
Preis
(exkl. MwSt.)
Österreich:

3.301,– €

Deutschland:

3.301,– €

Schweiz:

3.301,– €
Kurstermine
Deutsch
Zeitzone: Mitteleuropäische Zeit (MEZ) ±1 Stunde
Garantietermin: iTLS wird alle garantierten Termine unabhängig von der Teilnehmerzahl durchführen. Ausgenommen sind höhere Gewalt oder andere unvorhersehbare Ereignisse (wie z.B. Unfall, Krankheit des Trainers), die eine Kursdurchführung unmöglich machen.
Instructor-led Online Training: Dies ist ein Instructor-led Online Training, das über WebEx in einer VoIP Umgebung durchgeführt wird. Sollten Sie Fragen zu einem unserer Online-Kurse haben, können Sie uns jederzeit unter +43 1 6000 880-0 oder per E-Mail an info@itls.at kontaktieren.